Nadi Village Tours
Nadi Village Tour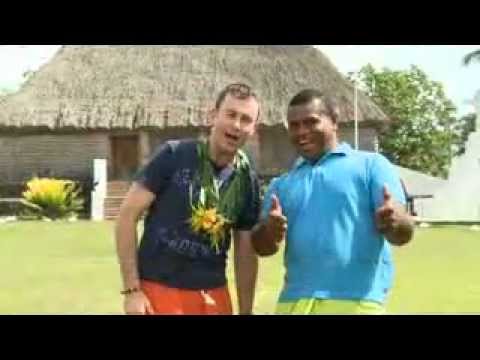 Experience a warm Fijian welcome with singing, a kava ceremony and a meke
Departs from Port Denarau Marina at 9:30am
Enjoy 2-hours in the village
Includes local seasonal refreshments
Purchase some local handicrafts (optional)
Adult: FJ$252 Child: FJ$145 (4-15 years*)

Note: the village tour is closed on Sundays which is church day. For group enquiries please email info@adrenalinfiji.com
FAQ
Q: Does the village benefit from hosting the tours?
A: Yes !! Adrenalin Jet Fiji provides back to the community and the village gets a paid a fee for guest on every tour.
Q: Are we allowed to take photo's?
A: Of course !! You are very welcome. Make sure you have enough space on your memory card.
Q: What kind of foot wear do you recommend?
A: Covered footwear is recommended however many of our guests wear flip-flops. You will be asked to take your shoes off when entering houses in the village, specially the traditional Bure.
Q: What do I wear?
A: When visiting a Fijian Village, there are some dress regulations that are to be followed. Ladies should cover their shoulders and their legs so t-shirts are recommended instead of singlets and sarongs can be worn over shorts or long pants. You will be asked to remove your hat while being in the village.
Q: Can we give gifts for the kids? Are we allowed to do that?
A: You all are welcome to give gifts for the children or to anybody you want. Please feel free, your new friends and family will bless you for this. We recommend items such as colouring pencils, school equipment and books.
Learn More
Jet Fiji picks you up from your Denarau Resort and some selected Nadi hotels and brings you to Jet FIji at the Port Denarau Marina. There you recieve a briefing on village ettiquette and the group Chief is selected to present the Yaqona (Kava root) on arrival. Guests are transferred by jet boat or by van, depending on the day and the village we are visiting and so travel time is 15 or 30 minutes. On arrival guests are greeted by the Villagers with traditional singing and presented with a garland. From there the group is led to the ceremonial location for the kava ceremony after which is the meke (traditional dance). Light seasonal refreshments are offered and guests are welcome to purchase some handicrafts made in the village (optional). Guests are led back to their transport and the hosts are signing farewell. The tour returns to Port Denarau Marina at lunchtime, so you have the afternoon is yours.
We hope to see you soon.